TEA CUPS – CAULDRON
The Tea Cups ride is well know all over the world,it's available with 2 sizes with a plate from 5.5 to 7.2 mt.
All Cups have a steering wheel in the middle that can be operated by the passengers while the ride is rotating.
TUV approved.
The Cups can be also goose or flower shaped like in the pictures.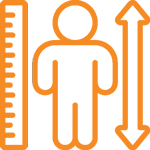 Guest must be: 43″ tall to ride (110 cm) OR 31" tall (80 cm) and accompanied by a supervising companion. Hand held infants are not permitted.
Restrictions can be subject to change in case of specific customizations implemented or local provisions.
Download catalogue
Template of amusement ride