Street Fighter Revolution
After 60 rides type Street Fighter, Technical Park is announcing a new generation of extreme spinners. When the ride cycle starts, the 16 seats gondola begin to rotate and the pendulum arm become to swing no stop the imposing structure can reach 21 meters through an arch unlimited up to 360 ° with a complete inversion of the gondola.
Upgrade your Street Fighter to a Revolution!!! Based on success of our popular Street Fighter, the new Revolution has the same capacity (16 seats) and the same imposing structure so owners can upgrade their Street Fighter to an inverting ride with good portability also, but with more height and more visibility for the patron.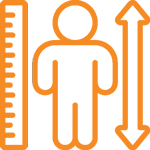 Guest must be: 55″ tall to ride (140 cm)
Restrictions can be subject to change in case of specific customizations implemented or local provisions.
Download catalogue
Template of amusement ride