FERRIS WHEEL 32 MT
The 32 meters Wheel design features:
* THE HIGHEST PORTABLE WHEEL ON SINGLE TRAILER MOUNTED
* THE CLEVEREST HYDRAULIC ASSEMBLY WITHOUT CRANE
* THE BEST WEIGHT DISTRIBUTION
* THE MOST COMFORTABLE TRADITIONAL GONDOLA Structure and gondolas travelling on 2 TRAILERS ONLY and no crane is needed. 24 new gondolas 6 seats. TUV-SUED approved.
First one in tour now in Germany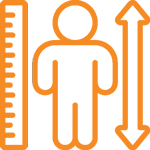 Guest must be: 55″ tall (140 cm) if not accompanied
Restrictions can be subject to change in case of specific customizations implemented or local provisions.
Template of amusement ride