Time Warp
This attraction is designed to reinvent a classi ride icon, or revamp it… feasible for any old Polyp aka Sombrero ride. Five arms attached to a central axis spin and move up and down in random, while single seats (coming now instead of old cars at the end of the arms), fixed on spinning crosses, spin round. Each ride has the arms attached the middle of the ride. The middle of the ride is the main spinning center is fastened on arm hinged to the front extremity of the base and is lifted up by means of a hydraulic cylinder.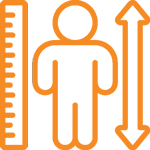 Guest must be: 55″ tall to ride (140 cm)
Restrictions can be subject to change in case of specific customizations implemented or local provisions.
Envelope of amusement ride
Set up dimensions (with back scenery) 16 x 20 mt.