Rafting
Based on the very reliable Jumping Ship mechanical system, the ride consists in rafting boat shaped gondolas riding on a guiderail with hills. It is a round ride like a music express system but with additional waving effect. The ride is particularly suitable for entertaining adults and children and with the rapids log theme has realistic whirlpools water effects on the centre and from the side edges. This ride can offer 40 seats in total.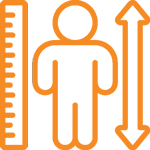 Guest must be: 51″ tall to ride (130 cm) OR 36" tall (90 cm) and accompanied by a supervising companion. Hand held infants are not permitted.
Restrictions can be subject to change in case of specific customizations implemented or local provisions.