Aerobat Rush Flight
This compact design offers the entry level standard about Aerobat flying system. Passengers can perform turbulent rollovers using the flap wings on a flat ride for an very funny experience.
It offers up to 12 persons at the same time and can fit indoor locations with a 5 meters height minime ceiling.
Endless options to varnishing and theming of the ride available.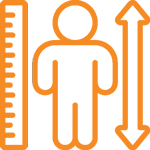 Guest must be: 51″ tall to ride (130 cm)
Restrictions can be subject to change in case of specific customizations implemented or local provisions.
Template of amusement ride