FLYING JALOPY
The junior roller coaster "Flying Jalopy" is a very cool attraction consisiting in 120 meters of track where 5 gliding vehicles (4 seats each) run in train from a top hill of 4,5 meters.
This small gravity coaster is an excellent solution for parks in need of a novelty for kids and families at an affordable price. The squeeze type transmission is very silent so the attraction can be chosen in indoor parks too.
Envelope is 21 x 24 meters.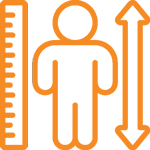 Guest must be: 40″ tall to ride (105 cm) OR 36" tall (90 cm) and accompanied by a supervising companion. Hand held infants are not permitted.
Restrictions can be subject to change in case of specific customizations implemented or local provisions.
DOWNLOAD DATASHEET