MINI SWINGER
This Mini Swinger ride with 20 seats for children has fiberglass panels hand-painted with airbrush, diameter with turning seats about m. 8, height is 3,75 m. Aluminum octagonal platform is included in the supply and CUSTOMIZED PAINTINGS can be personalized by request. It's the ideal choice for parks or for travelling showmen as well because can be built up in a few minutes!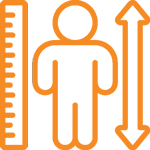 Guest must be: 47" tall to ride (120 cm)
Restrictions can be subject to change in case of specific customizations implemented or local provisions.
Download catalogue