FERRIS WHEEL FAR WEST
This Far West style Ferris Wheel shows at well our attention on details and our ability in provide answers to every kind of theme for our attractions. This Wheel in particular has a special structure with one column only and a rotating crown supporting 12 gondolas old west wagons shape, these loads 6 passengers each. All is hand painted simulating the wood.
The rotation is obtained by means of AC motors installed inside the hub.
The layout is excellent especially for "farm" parks with animals on a green landscape.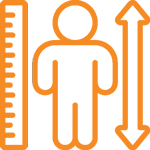 Guest must be: 55″ tall (140 cm) if not accompanied
Restrictions can be subject to change in case of specific customizations implemented or local provisions.
Template of amusement ride