Bateaux Volants
The Bateaux Volants is a Giant Balloon Tower with 8 large sized zeppelin shaped gondolas.
Each gondolas loads 4 passengers and raises about 12 m. from the ground. A panoramic tower like this is the perfect solution to offer a spectacular view in the middle of a park saving in footprint.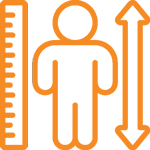 Guest must be: 47″ tall to ride (120 cm) OR 36" tall (90 cm) and accompanied by a supervising companion. Hand held infants are not permitted.
Restrictions can be subject to change in case of specific customizations implemented or local provisions.
Template of amusement ride
Download Catalogue