RHINO COASTER
The ride is a classic gravity rollercoaster with one train, composed of 1 Locomotive + 4 wagons.
From the station section, motorized kicker wheels move slowly the train to the ramp, a chain AC driven raises the train up to the main hill, after that the train descends for gravity and complete the run to arrival zone, where the stop is controlled by magnetic brakes and second kicker wheel to bring the convoy back to station.
Body wagons are constructed in fibreglass with rhino animal theme.
Seats are equipped with collective or individual safety-bars.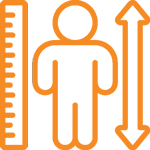 Guest must be: 51″ tall to ride (130 cm) OR 36" tall (90 cm) and accompanied by a supervising companion. Hand held infants are not permitted.
Restrictions can be subject to change in case of specific customizations implemented or local provisions.