FLUME RIDE
Flume Ride is made up of trestles to be fixed on the foundations. The circuits of the ride, which can be 320 m. or 420 m. long with two or three slides, are mounted on the trestles themselves. The attraction is pre-eminently a summer ride and can be provided with all kinds of paths and in a wide range of choreographies.
This attraction is available in 2 versions: the 45 m. and 50 m. long models. This project has been studiously developed by Technical Park technical team in accordance with DIN and EN60204-1 standards in force and is available with TUV approval.
This means that the highest possible standards of safety, workmanship and materials are adhered to in manufacture. Comprehensive standards which are maintained irrespective of where the ride is sold.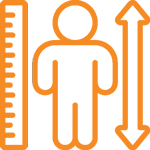 Guest must be: 55″ tall to ride alone (140 cm) OR 36" tall (90 cm) and accompanied by a supervising companion. Hand held infants are not permitted.
Restrictions can be subject to change in case of specific customizations implemented or local provisions.
Download catalogue
Download catalogue