RED BARON
This funny little attraction consists of a base carrying a decorative centre that supports the biplane-shaped vehicles. The ride rotates either in a clockwise and counter-clockwise direction.
Each vehicle loads two passengers and raises about 2 m. from the ground. Mini Red Baron is available in a new, more modern and coloured version and its biplanes can be replaced with horses.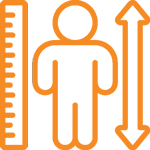 Guest must be: 47″ tall to ride (120 cm) OR 36" tall (90 cm) and accompanied by a supervising companion. Hand held infants are not permitted.
Restrictions can be subject to change in case of specific customizations implemented or local provisions.
Download catalogue
Template of amusement ride