Chitty Flight
Based on the Avio mechanical system the ride consists in beautiful car shaped gondolas riding up and down during the round course. The ride is particularly suitable for entertaining adults and children.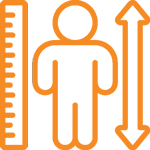 Guest must be: 47″ tall to ride (120 cm) OR 36" tall (90 cm) and accompanied by a supervising companion. Hand held infants are not permitted.
Restrictions can be subject to change in case of specific customizations implemented or local provisions.
Download Catalogue