Street Fighter
There's a top seller in the swinging pendulum ride category. As all our rides also the STREET FIGHTER is characterized by its strong structure and is equipped with the most modern safety devices and electrical equipment.
An overhead steel lap bar made soft by a layer of foamed polyurethane is kept closed by a cam and a double locking rack mechanism positioned at the back of each seat which guarantees the highest safety. The closure is automatic just by pulling the bar down providing a perfect adherence to the passenger's body while its opening is controlled by the operator by means of a pneumatic system. The ride by hunting till 120 degrees and rotating contemporaneously embraces all the generations providing freedom sensation with a safe and comfortable environment for passengers and entertaining the bystanders with an impressive power show.
While seeing the appeal of this ride in any event it takes place you should realize this is the ride of the moment in all the 4 continents! Many parks and travelling showman have already chosen our Street Fighter because of its success and of our reputation as builder of strong and reliable rides. The STREET FIGHTER is manufactured according to the international DIN 4112 Standards and approval of the German TUV Munich is possible as an optional. The ride is available park model too and in the 24 seats versions, called: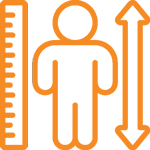 Guest must be: 55″ tall to ride (140 cm)
Restrictions can be subject to change in case of specific customizations implemented or local provisions.
Download catalogue
Template of amusement ride