FLYING TWIST – ALADINO
The compact size of this extremely popular kiddie ride make it well suited for both indoor and outdoor amusement parks.
Eight spacious fiberglass cars, suitable for an adult and child to ride together, are suspended from arms attached to a rotating center column which raises about 1.5 m.
The center column rises at an angle causing the cars to rise and fall during rotation as well as swing freely.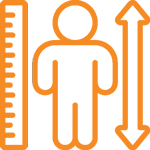 Guest must be: 55" tall to ride alone (140 cm) OR 36" tall (90 cm) and accompanied by a supervising companion. Hand held infants are not permitted.
Restrictions can be subject to change in case of specific customizations implemented or local provisions.
Download catalogue
Template of amusement ride