ROCKET REINDEERS
Rocket Reindeers, is a mini coaster for family with 5 cars moving alone on a 70 meter rail track (length and layout adjustable) Featuring 20 seats and adjustable speed it is a beautiful family ride operating as an open mini coaster or indoor across themed tunnels because each car is equipped with transmission to overcome variable hills.
The car theme is a rocket reindeer with head turning by stripes and sleights propelled by a flashing rocket on the back of the car. The car has steel lap bar made soft by a layer of foamed polyurethane restrain to avoid people stand up and is TUV Munich approved. Operations are automatic. The ride is the Christmas ride winter 2008 at TIVOLI Copenhagen.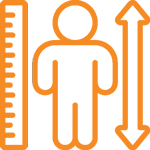 Guest must be: 51″ tall to ride (130 cm) OR 36" tall (90 cm) and accompanied by a supervising companion. Hand held infants are not permitted.
Restrictions can be subject to change in case of specific customizations implemented or local provisions.
Template of amusement ride