Flying Dutchman
This ride consists in a tower with a lifting centre holding 8 flying gondolas – 2 passengers each – linked to the arms by means of ropes.
The cars have a front wing, tilting, slowly you pick up speed during the rotation and your flyer lifts up in the air.
As the pilot you can keep things smooth, or you can sail back and forth — swaying with the breeze.
Sail and enjoy the view from the highest point if you dare to be the Flying Dutchman!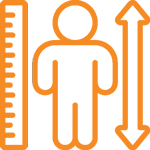 Guest must be: 55" tall to ride alone (140 cm) OR 36" tall (90 cm) and accompanied by a supervising companion. Hand held infants are not permitted.
Restrictions can be subject to change in case of specific customizations implemented or local provisions.
Template of amusement ride