SPEEDWAY
Speedway coaster is a self standing unit with hot deep galvanized base frame, designed for the family.
All the seats are equipped with individual restraints admitting passengers from just 0.9 m. And giving kids the opportunity to ride with their parents in an effective and intense coaster experience with vortex banked turns usually expected in bigger models only. The 2 trains 3 cars each are designed to minimize maintenace costs, featuring for instance all axels steering, an extra value belonging to big coasters category.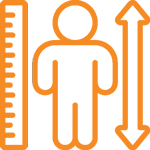 Guest must be: 47″ tall to ride (120 cm) OR 36" tall (90 cm) and accompanied by a supervising companion. Hand held infants are not permitted.
Restrictions can be subject to change in case of specific customizations implemented or local provisions.