SPEEDWAY
The ride is a classic gravity rollercoaster with two trains, composed of 1 Locomotive + 4 wagons.
The unit is currently in production, delivery 2019.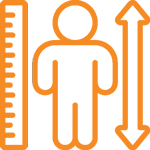 Guest must be: 47″ tall to ride (120 cm) OR 36" tall (90 cm) and accompanied by a supervising companion. Hand held infants are not permitted.
Restrictions can be subject to change in case of specific customizations implemented or local provisions.