FLYING SWINGER
It's a ride of great impact for family with a movement sweet and exciting in the meantime. Furthermore we have a decoration in style which is wonderful.
Also this one it's an attraction that can be whether park model or travelling model; the movement is double because we have the rotation seats clockwise and the rotation column counter clockwise with the hydraulic lifting.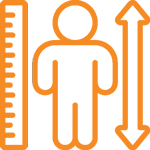 Guest must be: 47″ tall to ride (120 cm)
Restrictions can be subject to change in case of specific customizations implemented or local provisions.
Download catalogue
Template of amusement ride