SIDECAR
The ride consists in a rotating center available with several themes and a top crown with 8 arms.
The arms are hinged on the top crown structure and actuated by air cylinders with interactive control from each gondola.The gondola can be shaped like a motorbike at 2 seats with independent safety restraints. The suggested theme for this attraction is the old style stunt show very popular in the ancient England fun fairs. A decorated back wall can be arranged with motorbike engaging the sides like in the popular Walls of Death stunt show. A engine feedback and the gas to spin out with the actuator are the special interactive effects of this great novelty. Planes and boast are new available gondolas for lighthouse seasides central theme.
A great attraction for the whole family because the admissible height restriction is set at just 0.90 cm for the accompanied children.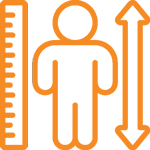 Guest must be: 51″ tall to ride (130 cm) OR 36" tall (90 cm) and accompanied by a supervising companion. Hand held infants are not permitted.
Restrictions can be subject to change in case of specific customizations implemented or local provisions.
DOWNLOAD DATASHEET
DOWNLOAD DATASHEET
DOWNLOAD CATALOGUE
ADJUSTABLE HANDLEBAR TO 0.9 m