SWING RIDE: APOLLO 2000
This ride is shaped like a rotary cone supporting 14 car arms. Each car can load 3 passengers and swinging it reaches a height of 8 m. from the ground.
The whole structure rotates at a maximun speed of 11 rpm. Apollo 2000 can be supplied with a lifting centre that allows to lift up of 2 m. from the ground during the normal operation.
In 2003 the EGG DANCE was sold to Hawally Park in Kuwait.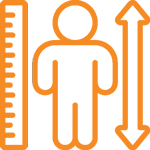 Guest must be: 55″ tall to ride (140 cm) OR 47" tall (120 cm) and accompanied by a supervising companion.
Restrictions can be subject to change in case of specific customizations implemented or local provisions.
Download catalogue
Template of amusement ride