ROCK'N ROLL
This is a specially designed compact family roller coaster and it's filled with thrills the entire family can enjoy.
The roller coaster carries up 20 riders in a five car train, it's a family coaster thrilling too, the ideal entertainment appealing to a wide area of the public so all will come off with a smile deciding to ride again and again.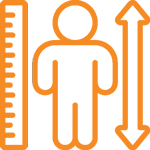 Guest must be: 47″ tall to ride (120 cm) OR 36" tall (90 cm) and accompanied by a supervising companion. Hand held infants are not permitted.
Restrictions can be subject to change in case of specific customizations implemented or local provisions.
Download catalogue
Template of amusement ride