Mini Loop Fighter
The Ninja Fly is a Mini Loop Fighter ride, the exclusive looping effect by Technical park has been under scaled for smaller installation in indoor parks and FEC. It has 3 groups or 4 spinning seats supported by the rotating center of the swinging rod, for a total of 12 seats. The max height reached is 12 meters with the same arch swing mod of the bigger version. Automatic cycle and fast sliding platform for an excellent capacity.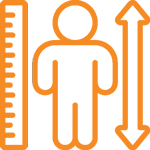 Guest must be: 55″ tall to ride (140 cm)
Restrictions can be subject to change in case of specific customizations implemented or local provisions.
Template of amusement ride
Download catalogue