MERRY GO ROUND - Single Decker
The Merry Go Rounds are one of the most famous rides in a theme park.
All our Single Decker Horses Merry-go-Round are delivered with very nice finishing details. Nice wooden floor, illumination and external and internal decorated panels belong to the standards of this ride. A selection of galloping and rocking horses, couches and rotating disks will give a good capacity to any diameter you will select. The panels can be decorated also according to clients preference, nothing is standard in a so fashion attraction.
The units in the gallery pictures have a plate diameter in a range from 4 to approx. 11 meters, so several sizes are available for any possible budget, purpose or need.
The floor structure is suspended from the ground by tie-bars hanged to the roof and the floor surface consist of clear coated solid hard-wood panels.
The driving unit consist of AC self-braking gear-motor mounted to the central column and electronically controlled. All Jumping horses and the rocking chariot are moved by ball bearing mounted crankshafts located on the ceiling and covered by hand decorated fibreglass panels on which lighting is fixed.
The Merry Go Round is really a candy-box for children, inside they find entertainment, fun and joy in a safe manner!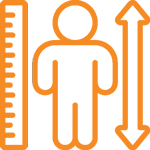 Guest must be: 40" tall (105 cm) unaccompanied.
Restrictions can be subject to change in case of specific customizations implemented or local provisions.
Download catalogue
Template of amusement ride