Vertigo Swing Tower
The Vertigo Swing Tower is a spectacular eye-catcher and is a perfect icon for any family-thrill area. Standing about 40 meters, the Vertigo Swing Tower is a high impact and high capacity ride in a small footprint. The ride is made by one tower, one rotating+lifting center equipped with 12 single-connected arms and 12 double-seat chairs hooked with 4 chains each, to accommodate 24 guests in total.
It can comes complete with a customized themed top decoration and programmable display. The rotating center reaches a maximum speed of 10 r.p.m..
The same can be offered portable on a semi trailer with an easy set up in half a day with hydraulic extension: no cranes needed!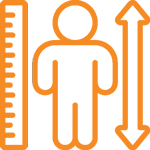 Guest must be: 55″ tall to ride (140 cm)
Restrictions can be subject to change in case of specific customizations implemented or local provisions.