WATER COASTER
The Water Coaster is an attraction combining a roller coaster and flume ride thrills, it's the result both ride segments experience.
The lift height, the length and layout of the floating sections as well as the coaster section can be adapted to each individual customer's needs.
This ride is of great value to any park due to its popularity with adults and children alike because it's suitable for riders of all ages, as the newly designed 4 passenger boats are equipped with individual adjustable lap bar restraint systems and roll bar for the highest safety level.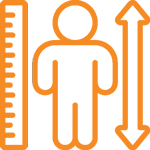 Guest must be: 47″ tall to ride alone (120 cm) OR 36" tall (90 cm) and accompanied by a supervising companion. Hand held infants are not permitted.
Restrictions can be subject to change in case of specific customizations implemented or local provisions.
Template of amusement ride