Mini Typhoon 360
This pendulum ride is the compact version of our Typhoon, just resized. Once the 10 riders are secured via over the shoulder safety harnesses to their outward looking seats, the deck drops and Typhoon begins its fury, taking thrill-seekers on the ride of their lives. Suspended from an overhead axis, riders will soon experience the rush of land and sky meshing into one as they fly head over heals through the dual swinging and spinning motions until complete swing over 360 degrees.
While the entire ride is driven back and fourth, riders are spun in endless circles delivering G forces and sensations that needs to be experienced to be believed.
After dark, the thrills become illuminated by a dynamic light package. When the ride moves very slowly, the emotion of the passenger is even intensified, then when it moves very fast, the passenger will lose orientation.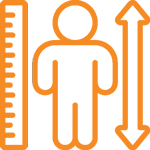 Guest must be: 55″ tall to ride (140 cm)
Restrictions can be subject to change in case of specific customizations implemented or local provisions.
Download catalogue
Template of amusement ride