Loop Fighter
Following the success of the introduction of Technical Park Street Fighter in the 2000s, the company is proud to introduce the Loop Fighter.
The Loop Fighter utilizes an innovative seat design coming from the original Pegasus ride, it is especially designed with a carbon seat and a restraints to let both arms and legs free to move while the gondola is spinning and looping, the loop fighter offers a swing over with the main arm, a rotation of the gondola carrousel and the free looping of each group of 4 seats. The result is a new and unique ride mixing together the effects of a fly over spinning pendulum and a the typical looping twirl of a roller coaster ride!
The Loop Fighter dynamic action offers passengers the incredible weightless sensation and delivers unbelievable G-force as in the traditional Street Fighter but with the additional swing over and loop. The 4 vehicles 4 seats (for a total of 16) running up to approx 24 meters reaching a maximum of 4,5 G and looping with random trajectories all the time because of the rotating centre, giving the passengers a strong negative and positive acceleration for incredible weight change sensations.
The Loop Fighter is the latest of many new ride projects from Technical Park aimed at the large crowds of thrill-seekers from a wide range of age demographics. For an high eye catching travelling on a only single semitrailer 13.6 m long, look no further than the new Loop Fighter by Technical Park.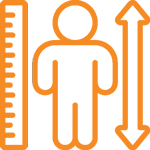 Guest must be: 55″ tall to ride (140 cm)
Restrictions can be subject to change in case of specific customizations implemented or local provisions.
Download catalogue
Template of amusement ride