Shake Off
The attraction is made up of a basement to be fixed to the concrete foundations. Its main arm is hinged to the front extremity of the basement.
The platform is made up of four cars that rotate around their axis. Each car is divided into four parts with four seats each. The ride operation is the same as that of Over The Top but Shake Off is bigger than the latter.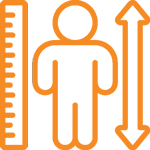 Guest must be: 55″ tall to ride (140 cm)
Restrictions can be subject to change in case of specific customizations implemented or local provisions.
Download catalogue
Template of amusement ride