MERRY GO ROUND - Double Decker
The Merry Go Rounds are one of the most famous rides in a theme park and our Double Decker Horses Merry-go-Round is a masterpiece with the largest size and capacity. As usually customized with very nice finishing details, nice wooden floor, illumination, music and external and internal decorated panels. The best selection of galloping and rocking horses, couches and rotating disks give a great capacity of nearly 60 passengers.
The panels can be decorated also according to clients preference, nothing is standard in a so fashion attraction.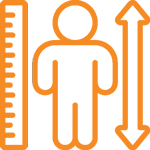 Guest must be: 40" tall (105 cm) unaccompanied.
Restrictions can be subject to change in case of specific customizations implemented or local provisions.
DOWNLOAD CATALOGUE