AEROBAT COASTER
This coaster is a launched coaster with interactive winged seats! The track is a simple 8 shaped rounded course with short straight sections to be driven multiple times.
The passengers can make roll overs by using the air resistance while playing with the wings, adjusting their side flaps to rotate the seat left or right, just like flying an airplane. Each passenger has its own seat, hold back safely by individual lap bars with redundant safety. Platform is automatically lifting for a controlled and comfortable access and loading.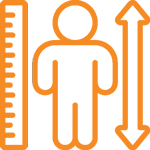 Guest must be: 51″ tall to ride (130 cm)
Restrictions can be subject to change in case of specific customizations implemented or local provisions.